Journal Entry:
Tue Jul 21, 2009, 6:42 AM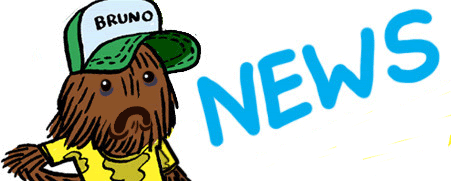 "hey!"

The Basilisk crew salutes a new member!
Alexis Ziritt!www.flickr.com/photos/aziritt/NOW OTHER NEWS
//////////////
I got to thank all of you for buying the Donald & Simon book! Muchos appreciatos!

I have to admit most intriguing for you guys is the offer with the original little painting that´s shipped away within the book - but these things got me in a strong grip! at least it´s taking arround an hour to finish one so i´ll try to get all the envelopes carried to the postal office:
AT THE END OF JULY!!!
(latest)

I stop now taking orders by having magical
42
orders(lie: along with the comps for the fantastic pinups)! yeah!!! wooww!

new orders up from mid-august!
MORE OTHER NEWS
/////////////////

´s book is out soon!! super limited!! super art in it!! me too
bruno83.deviantart.com/art/WHY…
!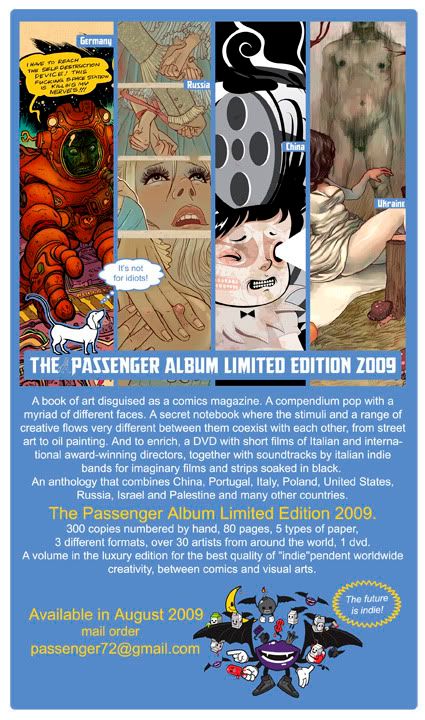 Listening to: Deerhunter
Reading: to do list
Watching: The Prisoner
Eating: MORE CIGARETTES!!
Drinking: MORE COFFEE!!!

Watch


herzlichen glückwunsch zu dem erfolg, aber das hätte ich schon vorraussagen können.
ich warte gespannt auf mein unikat!
Reply

A great addition to the Basilisk team, Monsieur!

And that book looks fucking cool

P.S.: Whatever happened to Chewbacca's son at the top of the journal?

Reply

oooooo im so glad you got so many orders!!!! you deserve all man, go n get rich n famous!!
i cant wait to caress my painting 0__0
and read yr comix

also that book you'll be in looks SO rad!! i hope i have nough dough when its out to buy one hehe
Reply

thankos muchooos! yo i hope i get them away from my table soon soon!
it´s nice that these can pay the electricity bills

i gonna find out how much that book is! i hope it won´t be sold out too soon.
best is you write to this address and ask what it costs! when clicking the picture
you´ll be guided to its blog and see some other stuff which is in there.
Reply

This has kewl written all over it!

Reply

Looks really cool! I like your news section too. Very spiffy.

Reply

That art book looks really sexy lol! Is the e-mail address where we go to purchase or is there a site that I just overlooked.
Reply

woooooooooo!!! heheh i like the little loser animated gif
Reply