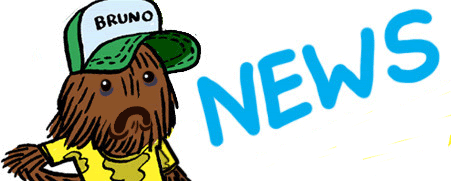 "hey!"

The Basilisk crew salutes a new member!
Alexis Ziritt!www.flickr.com/photos/aziritt/NOW OTHER NEWS
//////////////
I got to thank all of you for buying the Donald & Simon book! Muchos appreciatos!

I have to admit most intriguing for you guys is the offer with the original little painting that´s shipped away within the book - but these things got me in a strong grip! at least it´s taking arround an hour to finish one so i´ll try to get all the envelopes carried to the postal office:
AT THE END OF JULY!!!
(latest)

I stop now taking orders by having magical
42
orders(lie: along with the comps for the fantastic pinups)! yeah!!! wooww!

new orders up from mid-august!
MORE OTHER NEWS
/////////////////

´s book is out soon!! super limited!! super art in it!! me too
bruno83.deviantart.com/art/WHY…
!