Journal Entry:
Wed Jun 17, 2009, 6:43 PM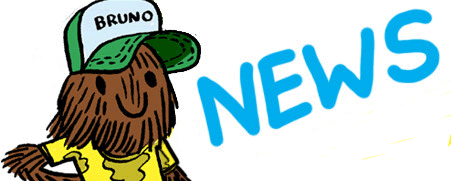 yeah! i´ll get the last of the limited 100 copies in my mailbox soon - so please order the damn fine book of los bros Calavera Comics via LuLu!
and you maybe have seen it already
click on it for full order info!
and sure visit and annoy

up from next week!
he´ll have nifty buttons and sketches for you!
what else? hmmm...
still chewing on cd covers, comicbook colors & comic pages like every day. summed up by more threatening close coming diploma theory deadline... ah yes.
Mood: Uneasy
Listening to: Telepathe
Reading: to do list
Eating: MORE CIGARETTES!!
Drinking: MORE COFFEE!!!